Buying and Selling Used Radiology Equipment For Over 30 Years
Our services
We Take Care Of All Your Needs
Amber Diagnostics has over 25 years of experience in the Medical Imaging Equipment industry and strives to provide high quality service to doctors and institutions.
You can purchase used imaging equipment that has been professionally refurbished to ensure quality performance.
We'll buy your used imaging equipment at great prices! Just send us pictures and equipment specs to receive an offer.
Looking for temporary imaging equipment? We have C-Arms, CT and MRI Machines for rental at competitive rates.
We have you covered. At your request, we'll send an engineer to your location to repair or maintain any imaging equipment.
WE Have Many Options
Featured Equipment
Revolutionizing healthcare with used cutting-edge imaging medical equipment.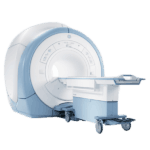 GE Signa HDX 1.5T
Request Pricing
GE LigthSpeed PRO
Request Pricing
GE OEC 9800
Request Pricing
Lunar iDXA
Request Pricing
Let Us Help You
Grow Your Business
Download our helpful Buyer's Guides that contain vital information regarding costs, parts, site planning, maintenance, and more. We also have a Return On Investment Calculator to help you determine how your investment is going to help your business.