Please choose from our selection of mini C-arms and request pricing to get a free quote
New Orthoscan Di
Orthoscan HD
Orthoscan FD
OEC 6800 MiniView
WHY AMBER DIAGNOSTICS MINI C-ARMS?
A Mini C-Arm machine is a smaller version of a Full Size C-Arm, and better suited for extremities and small areas such as hands, shoulders, and knees.
Amber Diagnostics offers Mini C-Arm machines from brands such as Fluoroscan, OEC, GE, and Orthoscan. All of our Mini C-Arms can be customized to fit your price range and mechanical preferences. The process of choosing which Mini C-Arm is best for you will be handled with professionalism and honesty by our skilled experts here at Amber. From buying, shipping, installing, and technical maintenance, we are here to support you every step of the way.
WE Have Many Options
Featured Equipment
Revolutionizing healthcare with used cutting-edge medical imaging equipment.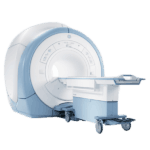 GE Signa HDX 1.5T
Request Pricing
GE LigthSpeed PRO
Request Pricing
GE OEC 9800
Request Pricing
Hologic Wi
Request Pricing
Can't find what you are looking for?
Give us a call!