Please choose from our selection of refurbished and used 3.0T MRI Scanners for sale and request pricing to get a quote.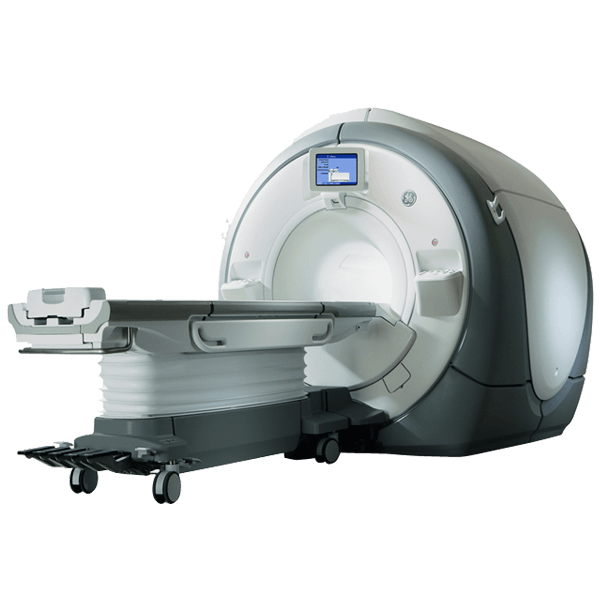 GE Discovery MR-750
GE Discovery MR-750w
GE Signa HDXT
Philips Achieva TX
Philips Achieva X
Philips Achieva XR
Philips Ingenia
Philips Intera
GE Signa Excite
WHY AMBER DIAGNOSTICS 3.0T MRI SCANNERS?
Since 1994 Amber Diagnostics has offered a wide array of quality refurbished and used 3.0T MRI Scanners for sale. In our 25,000 square foot warehouse we offer end to end service for every preowned equipment we house. We have installed MRI scan machines for urgent care facilities, outpatient departments, private practices, and major medical centers throughout the world.
During your consultation, our equipment experts will discuss your department's needs, budget, and space requirements. We will support you in every stage of the process; from site planning to shipping, installation and technical servicing. Keep your costs down and imaging capabilities high with Amber Diagnostics.
FEATURED EQUIPMENT
Portable Digital X-Ray
Quantum Q-rad Digital
GE Lunar Prodigy
Digital Retrofit for 9800
CAN'T FIND WHAT YOU ARE LOOKING FOR?
Give us a call!
Our equipment specialists are ready to help you.