Please choose from our selection of full-size C-arms and request pricing to get a free quote
OEC 9600
OEC 9800
OEC 9800 Digital Panel
OEC 9800 Display Upgrade
OEC 9900
Philips BV Endura
Philips Pulsera 12″ II
Philips Pulsera 9
Philips Veradius
Siemens Orbic
Siemens Avantic
Siemens Varic
Ziehm Exposcop 7000
Ziehm Exposcop Vista
Ziehm Quantum
Ziehm Vision
WHY AMBER DIAGNOSTICS FULL-SIZE C-ARMS?
C-Arm is an imaging device used to acquire X-Ray images in real time, making it easier for physicians to monitor progress. They are primarily used during surgical and orthopedic procedures.
Here at Amber Diagnostics, we offer C-Arm top brands such as OEC, GE, Philips, Siemens, and Ziehm. Our highly trained professionals are ready to take you through the steps of choosing which C-Arm is right for your facility and your patients; from the first questions you may have, to the installing process, and technical maintenance. Also important to note is that any of our C-Arm systems can be customized to fit your financial and mechanical preferences, making the process as easy and painless as possible.
WE Have Many Options
Featured Equipment
Revolutionizing healthcare with used cutting-edge medical imaging equipment.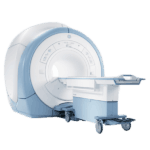 GE Signa HDX 1.5T
Request Pricing
GE LigthSpeed PRO
Request Pricing
GE OEC 9800
Request Pricing
Hologic Wi
Request Pricing
Can't find what you are looking for?
Give us a call!