Amber Diagnostics offers C-Arm Rentals to all US customers. Add imaging services to your facility without the commitment of capital dollars or extra space
ziehm-exposcop-quantum-full
c-arm-full
oec-mini-view-full
Overview
Amber Diagnostics offers a variety of C-Arms for rental, we carry all major brands and can give you different options to choose from.
Why C-Arm Rental?
Patient Volume:
Maintain patient volumes during equipment downtime or an upgrade, reduce your patient backlog for diagnostic imaging or test the response to additional capacity with a lower-risk, limited-time commitment.
Cost:
Add imaging services to your facility without the commitment of capital dollars.
rental services
What can You Expect From
Amber Diagnostics?
A reputation for quality and affordability, plus a reduction in operating costs, while maintaining state-of-the-art capabilities. We also provide a network connectivity with PACS, workstations, and other DICOM imaging destinations.
Contact Us Today
WE Have Many Options
Featured Equipment
Revolutionizing healthcare with used cutting-edge medical imaging equipment.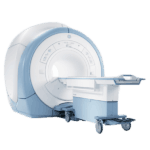 GE Signa HDX 1.5T
Request Pricing
GE LigthSpeed PRO
Request Pricing
GE OEC 9800
Request Pricing
Hologic Wi
Request Pricing
Can't find what you are looking for?
Give us a call!