Please choose from our selection of PET/CT scanners for sale and request pricing to get a free quote
GE Discovery LS 16 Slice
GE Discovery LS 4 Slice
GE Discovery ST 4 Slice
GE Discovery ST 8 Slice
GE Discovery STE 64 Slice
Philips Gemini GXL 16 Slice
Siemens Biograph 16 Slice
Siemens Biograph 6 Slice
Siemens Biograph DUO
WHY AMBER DIAGNOSTICS PET/CT SCANNERS?
A PET/CT Scanner combines the technology from both a Positron Emission Tomography scanner (PET) and a Computed Tomography (CT) Scanner, to produce combined images from both devices. PET/CT has revolutionized medical imaging because of its ability to garner more detailed information about cells and tissues, and because of this is becoming more and more in demand.
Amber Diagnostics offers used and refurbished PET/CT Scanners from top brands such as Siemens, GE, and Philips. Your PET/CT Scanner can be custom tailored to your price range and technical specifics. Amber will also support you in the delicate process of purchasing; from planning, to installing and technical support.
WE Have Many Options
Featured Equipment
Revolutionizing healthcare with used cutting-edge medical imaging equipment.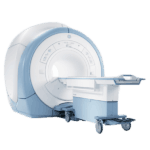 GE Signa HDX 1.5T
Request Pricing
GE LigthSpeed PRO
Request Pricing
GE OEC 9800
Request Pricing
Hologic Wi
Request Pricing
Can't find what you are looking for?
Give us a call!